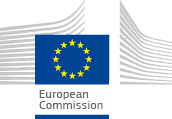 Erasmus + Programme Guide
Access to European Union law
Important for incoming students:
Please be free to contact any time if you need any additional information if you are planing to visit Zagreb:
What is Erasmus+?
Erasmus+ is the EU's new programme for boosting skills and employability through education, training, youth
, and sport.
Between 2014-2020 the programme will provide opportunities for over 4 million Europeans to study, train, gain work experience and volunteer abroad.
What does it involve?
In the field of education and training, the Erasmus initiative is renowned for the opportunities it provides students to learn abroad, as well as the opportunities it provides for teaching staff in higher education.
Building on these, the Erasmus+ programme now covers five major areas of education and training:
School education opportunities for staff and institutions;
Vocational education and training opportunities for students, apprentices, trainees, staff, institutions, and business;
Higher Education opportunities for students, staff, institutions, and businesses;
Adult Education opportunities for staff, institutions, and businesses;
European Integration opportunities for academic and research staff and institutions.

How long can students go abroad?

Students can go abroad for 3 to 12 months (including a complementary traineeship period, if planned). The same student may receive grants for studying or being trained abroad totalling up to 12 months maximum per each cycle of study:

During the first study cycle (Bachelor or equivalent) including the short-cycle (EQF levels 5 and 6)
During the second study cycle (Master or equivalent – EQF level 7) and
During the third cycle as doctoral candidate (Doctoral level or EQF level 8)

The duration of a traineeship by recent graduates counts towards the 12 months maximum of the cycle during which they apply for the traineeship.

What are the conditions?

Students must be registered in a higher education institution and enrolled in studies leading to a recognised degree or other recognised tertiary level qualification (up to and including the level of doctorate).

The mobility is carried out in the framework of prior "inter-institutional agreements" between the sending and receiving institutions, both of which must be holders of the Erasmus Charter for Higher Education (if located in a Programme country).

What arrangements are made?

Prior to the departure the Erasmus+ student is provided with:

A grant agreement covering the mobility period and signed between the student and his or her sending higher education institution;
A "Learning Agreement" setting out the programme of studies to be followed, as approved by the student, the sending and the receiving institution;
The "Erasmus+ Student Charter" setting out the student's rights and obligations with respect to his/her period of study abroad.

At the end of the period abroad:

The receiving institution must provide the student and their sending institution with a transcript of records confirming that the agreed programme has been completed and confirming the results;
The sending institution must give full academic recognition for satisfactorily completed activities during the mobility period as agreed in the Learning Agreement, by using ECTS credits or an equivalent system. The mobility period should also be recorded in the Diploma Supplement.

Will financial support be provided or fees charged?

Students may be awarded an Erasmus+ EU grant to help cover the travel and subsistence costs incurred in connection with their study period abroad

Erasmus+ students - whether or not they receive an Erasmus+ EU grant - are exempted from paying fees for tuition, registration, examinations and access to laboratory and library facilities at the host institution

The payment of any national grant or loan to outgoing students should be maintained during the study period abroad

How to apply?

IMPORTANT NOTICE (updated on 13 May 2020)

Due to the extraordinary situation linked to the spread of the COVID-19 coronavirus infection and the damages caused in our building by the earthquake that hit Zagreb on 22 March, we are introducing the following preventive measure:

SUSPENSION OF INDIVIDUAL CONSULTATIONS AND COUNSELLING in our office for ALL - home and foreign students, teachers and staff. Only e-mail communication is possible for the moment, no telephone counselling.

Please read more here.

Nomination (Erasmus+ KA103) - new procedure - important: your home university nominates Erasmus+ students for winter semester 2020/21 or the whole academic year via Google form (click on the link). Recommended nomination deadline is 15th May 2020, we need time to process and the students need time to apply.

Your home university has nominated you for your student exchange period at the University of Zagreb and now you need to apply. Before applying please be sure that you have been nominated by your home University and that you have previously received an email from UNIZG with the instructions on how to apply!

Online application (text is the link) for the 1st /winter semester or the whole academic year 2020/21 are opened until 1st June 2020 (12:00 hours/noon).

The application portal is only intended for students who wish to apply for a study mobility exchange. Traineeships are arranged directly with the faculty/academy.

Please bear in mind that the online application through our website is mandatory and that any nominee who does not apply online will automatically be rejected.

The documents you need to enclose to your application form are:

Curriculum Vitae (Croatian or English)
The Learning Agreement (signed by the student and home institution, preferably checked by host faculty/academy). Obligatory before submitting: student can enter only courses that are available at the faculty/academy.
Grade Transcript
Certificate of Enrolment
Nomination Letter (if applicable - a formal nomination letter is not necessary for Erasmus+ KA103, upload of scanned nomination email sent by your university is OK)
Copy of the ID card (both sides) / Passport (first page with the photo and personal data)
Proof of English knowledge if you are following courses in English – B2 level (all kinds of certificate, from different language schools are accepted).
All applicants are kindly requested to respect the APPLICATION DEADLINES which are as follows:
1st June for the 1st / winter semester / academic year
10 November for the 2nd / summer semester
LANGUAGE REQUIREMENTS AND TESTS

Exchange students must demonstrate a proficiency in English (or Croatian), minimum level B2 according to the European reference framework.

Accepted language tests are:

official confirmation of language instructor at the home university on university letterhead with original signature and stamp/seal
TOEIC 700 (Oxford Campus : TOEIC 750)
TOEFL IBT 79 - CBT 210
IELTS 6.0
Cambridge First Certificate in English (FCE)

Students who speak English or Croatian as mother tongue or study completely in English in their home country (not only in isolated courses) do not have to submit a language test.

All the documents need to be in English. Application document templates can be found here (you may also use templates from your University).